digits : freebies


see also ringtones
shopping cart | read me | support
freebies | interviews | music | posters | ringtones
---
[no image]
daevid allen
connected breathing
document
2 pages, scanned copy of handwritten original, given out by daevid at rebirthing workshops
---
Gong
unCon 2006
flyer
4440x6472 pixels; 28.7 megapixels, 1200x1200ppi, 32-bit RGB
Ah, how quickly they remember… Three days in Amsterdam, with a cast of a thousand.
---
Chris James
Battle of the Beanfield
Stonehenge

,

Saturday the 1st of June, 1985…

The day the UK free festivals died. (Or rather were bludgeoned to death.)

A Musical.
---
Invisible Opera Company of Tibet

UK


I Am a Witch / Isle of Everywhere

[12'59]
…featuring Gilli Smyth.

Quite a decent audience recording of a performance from the Wise Crone Café,

Glastonbury Festival

, 1993, courtesy of Brian Abbott
---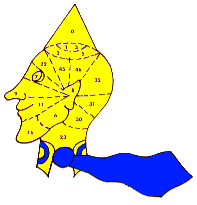 University of Errors
Radio Errors
(ringtone, 30")
30 second radio spot

promoting their 20 May 2011

'post-vintage psychedelic extravaganza'

in Coorabell, Australia, as read by the U of E's very own guitarist (and voice actor) Josh Pollock.
---
Visitation Arena
Secret Garden
[5'25"]
Free and fabulous

dub/electronica

, with love & light, from Steffe Lewry and Cheryl Newsam. Visit them at SoundCloud and mySpace.
---
GONG
mandala
2146 x 2138 pixels, 72 ppi, 1 bit (black & white)

We may need a bigger box of crayons.
---
Mistake Club, Cleveland, USA




daevid allen


1980 performance/lecture with audio 'illustrations'
Divided Alien Clockwork Band tour.

Gong History 101

[53'48"]

- In which daevid touches upon: What Gong Was (and wasn't) All About. The Switch Doctor. The Power Vision. The Soft Machine. Radio Gnome. Gong Cosmologistix. The Trilogy. Floating Anarchy. The Invisible Church of YOU. Zero the Hero. T Being. Fred the Fish. Banana Ananda. The Invisible Opera Company of Tibet. Flying Teapots. Octave Doctors. Dope.
The entire enCoded Glossary performance is interspersed with excerpts from radio interviews, studio recordings and live concerts.
---
WKSU Cleveland, USA




daevid allen


radio interview

[32'19]
1980 radio Q and A session

recorded by Jeff Wootton.

Recorded in a discarded bean tin beside a busy airport runway, on a hot summer day in a city famed for having its river repeatedly catch fire, daevid goes on about gamelan, history, drugs, ritual, comparative religion, mysticism, cult super-stardom, Charlie Records, what he is and isn't doing, with and to whom, where and why.
---
WKSU Cleveland, USA




daevid allen + gilli smyth


1979 radio interview

[73'13"]
Q and A session.

[more…]
---
Gong
Flying Teapot Spotters Scroll
Convolutingly drawn by daevid allen in 1973 - who else could do it? Full of pixies, teapots and characters from the Planet Gong, and a space to come clean with your name - Yes I have seen a Flying Teapot! Help! Did you colour yours in? Could you colour yours in? Did you wish you hadn't half way through? Never mind - you can have loads of goes now.
Back in the day a wee line inside the gate-fold of the Flying Teapot LP offered this prime slice of forgetabilia 'free' if you wrote nicely to Virgin Records. Ah but what is free? Someone paid for all those eagerly awaited copies and the postage to send them out. And as we all realise now, where the record companies hold the purse strings and 'organise' the accounts those 'sombodies' always are of a musical bent.